2016 PREPAID FUNERAL AND CEMETERY SALES ACT ANNUAL REPORT NOW AVAILABLE
SEE MEMBERS ONLY 'FORMS' TO DOWNLOAD

The annual report is to be submitted in sufficient time to ensure the Bureau receives it by July 15, 2017.
Effective June 1, 2017
Irrevocable Funeral Trust Contract Limit Increases to $12,540

Funeral Insurance cap Increases to $10,540
Please join us for MFDA's 2017 Golf Outing at beautiful Northville Hills Golf Club in Northville, Michigan on June 7. Northville Hills Golf Club is an Arnold Palmer Signature design golf course, its unique layout brings to play all that Michigan golf has to offer: native woodlands, natural wetland areas, lakes, and rolling slopes of Michigan.
The cost is $125 per golfer and includes 18-holes of golf, cart, lunch and a reception following the golf outing sponsored by the Michigan Funeral Supply Sales Association.
Hole sponsorships will also be available for $500.
Registration information is attached below. Please join us on June 7th.
Save
Save
Save
Save
Save
Save
Save
Save
Save
Save
Save
Save
Save
Save
Save
Save
Save
Save
Save
Save
---
News to Note
Invites You to Attend A Special Conference, JUNE 5, 2017
Read all
In Memoriam
Read all
Upcoming Events
←
May 2017
→
S
M
T
W
T
F
S
1
2
3
4
5
6
7
8
9
10
11
12
13
14
15
16

Tap Room 32

Gaylord, MI

May 16, 2017




5:30-7:30PM

17
18
19
20
21
22
23
24
25
26
27
28
29
30
31
June 1, 2017
Okemos, MI
June 1, 2017
6:00-8:00PM
Whitey's Restaurant
Davison, MI
View all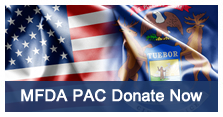 Find a Funeral Home
Find a Sales Supply Member