Consumers want to FIND YOU!

Are you listed on the ZIP Code Search Tool at www.talkofalifetime.org?

You should be – It is EASY!

You need to be a member of NFDA
Send the attached Instruction Sheet and logo to you Web Provider, the instructions include HTML Code.That is why it is necessary to have your web provider add this to your site.
Request that they add the logo and HTML code to the front page of YOUR* website. *You own the site and they can not add without your request.
The Search Tool program is updated once a week to add all of the new funeral professionals (updated Sundays) so on Mondays new members who have correctly had the code added to their site should be searchable by consumers who are on the talkofalifetime.org page.

FAMIC and the Search Tool Development Team have worked with all of the major Web Developers, they are very familiar with adding this code to websites.

Contact Kathryn at famic@associationexcellence.com if you have questions.
Save
Save
Save
Save
Save
Save
Save
Save
Save
Save
Save
Save
Save
Save
Save
Save
Save
Save
Save
---
News to Note
Bachelors Degree and Continuing Education Requirements, Both at Issue
October 23-26, 2016, Philadelphia, Pennsylvania
Deadline Approaching -- Friday, October 28, 2016
Read all
In Memoriam
Read all
Upcoming Events
←
January 2017
→
S
M
T
W
T
F
S
1
2
3
4
5
6
7
8
9
10
11
12
13
14
15
16
17
18
19

Box Bar & Grill, Plymouth, MI

January 19, 2017


6:00-8:00PM

20
21
22
23
24

Lansing Brewing Company, Lansing, MI

January 24, 2017


5:30-8:00PM

25
26

Okemos, MI

January 26, 2017

27
28
29
30
31
January 24, 2017

5:30-8:00PM
Lansing Brewing Company, Lansing, MI
January 26, 2017
Okemos, MI
View all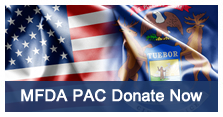 Find a Funeral Home
Find a Sales Supply Member